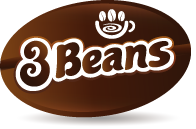 The Inception
A visionary electronic engineer and coffee connoisseur felt that Indian coffee could be made in a better style. Coffee beans stored over a long time period tended to lose their flavour and charm. Roasting and grinding processes were also imperfect leading to a lack of consistency. His globe-trotting led him to Italy where he fell in love with Italian coffee for all its perfection, consistency, flavour and charm and he wanted to replicate this exalting experience for the modern Indian consumers.
Capsule technology was the best way to do this and he began working earnestly. The visionary was none other than Mr.Ashok- the Managing Director of 3Beans.
After two years of rigorous R&D, he indigenised the technology and believed that the Indian coffee drinking experience could be changed. With four different flavours of coffee in capsules, he had hit an idea to satisfy the cravings of every section of the Indian consumer segment.
Further, almost 90% of India's coffee was exported as raw beans and he wanted to add value to the product. By adding value to India's exports, India's agricultural sector could also be uplifted. For a perfect blend, deft subtly in roasting and grinding was equally necessary. Yet the existing processes were archaic and lacked the necessary technology to give the desired consistency.
3Beans was founded to match all these requirements and make a difference to the lives of Indian consumers and to the economy. A dream had become a reality and a vision a mission.